Hi peeps! I just thought I'd let you all know about a fab candy that my friend Guylaine is offering to celebrate her 2 year blogaversary. She's kindly offering some fabulous prizes, here's the information, go and check out her lovely blog HERE...
Pour célébrer les 2 ans de mon blog, pour vous remercier de votre fidélité et de votre gentillesse mes Copinettes adorées et pour vous faire plaisir, voici mon blog candy spécial Gorjuss. Vous êtes nombreuses à aimer ces adorables petites filles c'est pourquoi j'ai pensé à ce thème.
Il y aura 3 lots à remporter, donc 3 gagnantes qui seront désignées partirage au sort le 15 octobre 2011.
Lot n°1 pour la grande gagnante:
cliquez sur les photos pour agrandir
10 articles Gorjuss: 1 cahier 14X21, 1 stylo bille, 1 carnet avec élastique, 1 carnet long avec stylo bille, 1 lot de 3 badges, 1 pochette de limes à ongles, un double paquet de mouchoirs en papier, 1 carnet pense-bête avec son miroir, et un gros carnet de 192 pages.
avec une planche 3D prédécoupée:
Quelques détails:
le pense-bête avec son miroir ouvert:
la pochette de limes à ongles ouverte:
La double pochette de mouchoirs ouverte:
Lot n°2:
Contient un cahier 14X21, 1 carnet avec élastique, un pense-bête avec son miroir
Lot n°3:
Contient un cahier 14X21, 1 lot de 4 carnets "Saisons" et un stylo bille
*Modalités de participation*:
*Merci de copier/coller cet article intégralement sur votre blog en y mettant le lien vers mon blog
*Me laisser un commentaire sous cet article avec le lien vers votre article annonçant mon blog Candy
*Si vous n'avez pas de blog, merci de me le préciser et de relayer l'info auprès de vos amies scrappeuses
*pas d'obligation d'inscription à ma Newsletter (mais recommandée si vous aimez mon scrap! lol) car je privilégie la qualité à la quantité de mes amies scrappeuses! lol!
Bonne chance à toutes et je vous dis au 15 octobre pour les résultats!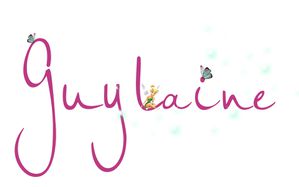 Thanks Guylaine, it's really generous of you!